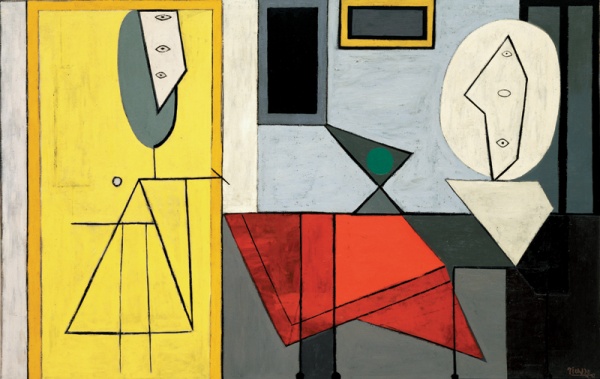 Went to the
Walker Art Center
today for a guided tour of its permanent collection. It was great getting a tour of modern art that otherwise would leave me utterly confused.
If you live in Minneapolis you should try to make it to The Walker on a Thursday night before September 9
th
: there is a great
Picasso exhibit
going on, and Thursdays are free.
Find yourself at the gallery (or sitting at home on your couch) wanting to know more about Picasso's The Studio? The Walker has employed a slick idea considering that nearly everyone has a cell phone now. Dial their Audio Guide number -- 612.374.8200 -- and punch in code 255. Voila.